NEWS FROM OUR MEMBERS/NOUVELLES DE NOS MEMBRES : MARCEL HEINZER
10 May 2021
ECONOMIC FORECAST – SWITZERLAND EXPECTS A RAPID POST-COVID RECOVERY
21 June 2021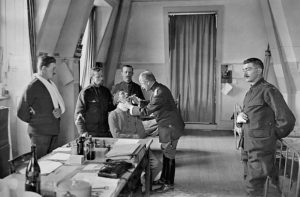 With 6.1 deaths per 1,000 inhabitants, the 1918 influenza pandemic had the largest demographic effect in Switzerland in the 20th century, as evidenced by Swiss-Canadian researchers. At the beginning of the first wave in July 1918, the Bern authorities reacted quickly and centrally. The number of infections fell – after which all restrictions were lifted. However, this happened much too soon; the much worse autumn wave rolled in. Fatally, at the beginning of the second wave the canton delegated the responsibility to enact measures to individual municipalities. But this decentralized reaction, out of fear of renewed restrictions and their economic consequences, didn't work.
The researchers wrote that "strikingly similar patterns were found in the management of the Covid-19 outbreak in Switzerland, with a considerably higher amplitude and prolonged duration of the second wave and much higher associated rates of hospitalization and mortality".
The study shows that Switzerland could have learnt from its history, said co-author and Bernese epidemiologist Peter Jüni from the University of Toronto.
Full article HERE.