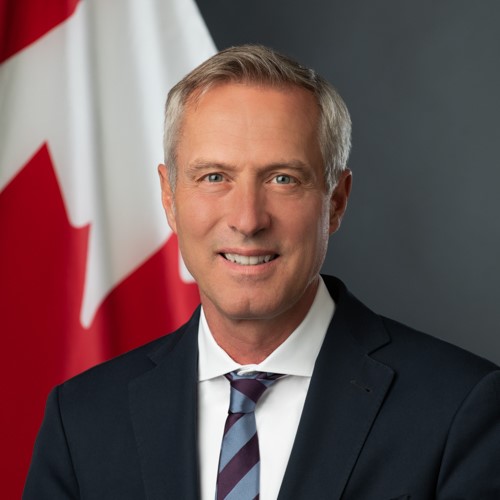 Patrick Wittmann
Ambassador of Canada to Switzerland and Liechtenstein
Dear Members of the Canadian-Swiss Chamber of Commerce,
As Ambassador to the Embassy of Canada in Bern, I am always looking for ways to help boost Canada-Swiss commercial partnerships.  The Canadian-Swiss Chamber of Commerce (CSCC) is an important partner in this respect and has been making a very important contribution towards promoting bilateral commercial relations in Switzerland for almost 50 years. The Embassy enjoys a close relationship with the CSCC members and sits on the Chamber's Board.
Canada's excellent relations with Switzerland and with Liechtenstein reflect our common values for creating economic growth and prosperity as well as for reinforcing dynamic and growing commercial partnerships, facilitated through strong bilateral and multilateral collaboration on important global issues.
Canada greatly values the strong bonds we have with Switzerland and Liechtenstein, which include vibrant people-to-people ties. Furthermore, Canada is a leading commercial partner for Switzerland, with many unique advantages.  For those in Switzerland interested in doing business with Canada, active participation in the Canadian-Swiss Chamber of Commerce is indispensable.
I look forward to ongoing collaboration with the Chamber through its events and discussions to help promote and enrich Canada-Switzerland bilateral commercial and cultural ties.
Sincerely,
Patrick Wittmann
Ambassador of Canada to Switzerland and Liechtenstein