SWISS-CANADIAN FELLOW CITIZEN MICHAEL HENGARTNER HEADS ETH BOARD
31 August 2020
Are Millennials working more than previous generations ?
11 September 2020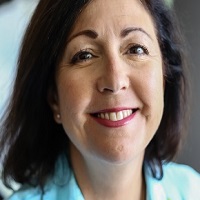 A piece of advice and helpful links with Diana Ritchie of SCC Sarl.
Moving to Switzerland, new to Switzerland or a long term resident? The Swiss job market may appear opaque, fragmented, hidden, silent or simply confusing. Diana Ritchie works throughout Switzerland with individuals searching for a job and with multinational companies to support their dual career employees. She shares her insights, experience and helpful links with CSCC members.
How is Switzerland the same as other job markets … and yet different? How to adapt your prolife and foreign experience to this job market?  Should I adjust my expectations? Consider self-employment? Where do I start?
Read further in the CSCC 2020 magazine or HERE for some clarity on how to better navigate the Swiss job market and ultimately find a job.