A NEW MEMBRANE IN BECANCOUR QC FOR A LOW-CARBON FUTURE
6 July 2021
Want to work in Canada?
5 October 2021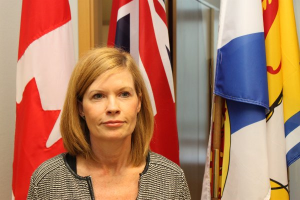 Pamela Hay, Commercial Counsellor and Senior Trade Commissioner at the Embassy of Canada in Bern, gave her farewell party on July 6, as she is moving on to a new posting. The Chamber, its Board and Members, have enjoyed very much collaborating with Pamela and we are grateful for her constant support, enthusiasm and professionalism in bringing together Canadian and Swiss enterprises and investors.
Pamela says:
"I would like to thank the Canadian-Swiss Chamber of Commerce members and Board for contributing greatly to my rich experience living and working in Switzerland. Your professionalism and friendship made working in this stunningly beautiful country just that much better still. Canada and Switzerland are such natural business partners and I'm sure my successor Nadja Schauer will keep strongly promoting this alliance. Keep well and I hope to see you someday in the future again."
We warmly welcome Nadja Schauer and look forward to our new collaboration.