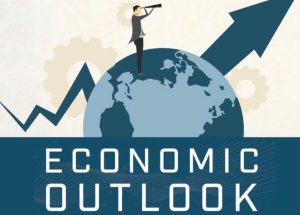 Economic Update by Hyposwiss Private Bank
The post pandemic environment is characterized by high inflation readings in all developed economies. What are the sources of this inflation? How much of it is temporary and how much of it could become structural? How far are central banks willing to go to fight this inflation?
We will explore these questions and try to sketch how investment portfolios are likely to be affected by a higher inflation regime.
Speaker Bios:
Stephan Lawi is Chief Investment Officer (CIO) since 2021. He holds a PhD in Mathematics from the University of Toronto. Following a postdoctoral research assignment in Probability Theory in Paris (CNRS), he left academia to work as a "Quant" for several Investment Banks in London then in Hong Kong. In 2012, he joined Mirelis, an Asset Manager in Geneva, which acquired Hyposwiss Private Bank Genève SA in 2014.
Daniel Jakobovits is Deputy CIO. He holds a PhD in Economics from the University of Geneva and joined Hyposwiss in 2019. His previous experience encompasses fixed income fund management and asset allocation responsibilities in various Swiss banks.
DATE     :  Thursday 10 November 2022 from 5pm to 7.30 pm
VENUE :  Zunfthaus zur Zimmerleuten, Limmatquai 40, 8001 Zürich
PROGRAM
17h00 – 17h30   Welcome
17h30 – 18h30   Presentation
18h30 – 19h30   Apéritif
TICKET FEES
CHF 55 for Members // CHF 70 for non-Members
PAYMENT: by bank transfer (invoice) or Paypal.
Beneficiary: Canadian-Swiss Chamber of Commerce / Bank: UBS AG, Postfach, CH 8098 Zurich / Account no. 225-P2720227.0 / IBAN: CH57 0022 5225 P272 0227 0 / BIC: UBSWCHZH80A / Postcheck Konto: 01-4025-1
For those who would like to pay by credit card: 1) chose INVOICE as mode of payment during the registration process, and 2) contact nathalie.bergeret@canswiss.ch