HOLIDAY DINNER AT THE HOTEL D'ANGLETERRE – GENEVA
25 November - 19 h 00

à

23 h 00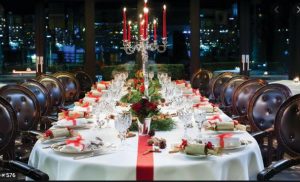 2023 Annual Holiday Dinner
Please join us for our annual Holiday dinner.
Start your holiday season with a festive dinner in a magical Victorian setting.
For this special occasion, we have privatized the Windows restaurant at the Hotel d'Angleterre.
DATE       Saturday November 25th, 2023
19h00 Apéritif
19h30 Dinner with wine
20h30 Game and prizes
21h00 Dessert, coffee and tea
COST (payable before 22.11.2023)
Members and their guests*:  160 CHF
Non-members :                       180 CHF
*limit of one guest per member at member price.