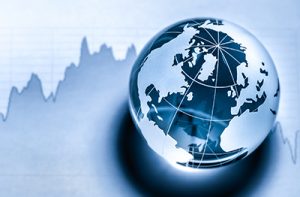 Breakfast Conference with Bank Vontobel's Global CIO Dan Scott
Fall 2020 – An Economic Outlook in troubled times
As COVID-19 plunged the global economy into the worst recession since World War II, there is no shortage of difficult questions we are facing: the on-going pandemic's continued impact, upcoming US elections, Brexit, the oil slump in Canada, implications on the Swiss and EU economies… Join us to hear the views of Dan Scott, CIO at Vontobel Wealth Management.
Dan Scott joined Vontobel in 2017 and is CIO Wealth Management as well as Head of Wealth Management Investments & Thematics. Prior to joining Vontobel, Dan worked for many years at Credit Suisse as the deputy Head of Equity Research and as a Swiss Equity specialist at Kepler. He began his career as a journalist in the late 1990s, first at Dow Jones & Co as a staff reporter for the Wall Street Journal, Barron's and DJ Newswires and later as an on-air correspondent for CNBC. Dan holds a Master's degree from the University of Basel, where he wrote his thesis on European Integration and its impact on European sovereign debt markets.
This excellent communicator brings us his deep knowledge of both the buy and the sell-side of the investment world, strong analytical and investment related skills and a carefully reflected outlook.
Presentation will be in English.
Questions may be asked in English or French
All security health regulations due to the coronavirus will be respected. KINDLY BRING YOUR OWN MASK.
CHF. 45.–   Member rate
CHF. 50.–   Non-member rate
Program
8:00 Welcome
8:30  Presentation & Breakfast
9:15  Q & A – Networking
10:00 End