COVID-19: important update to Canadians in Switzerland/Liechtenstein
4 January 2021
NEWS FROM OUR MEMBERS : PATRICK MICHAELS
1 February 2021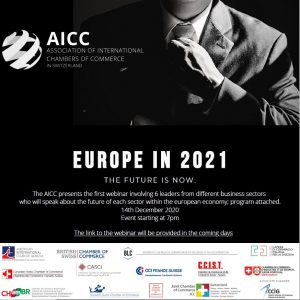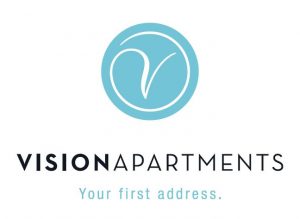 EUROPE 2021 Webinar – on December 14, 2020, the webinar organized by the CSCC and the International Association of Chambers of Commerce (AICC) was a great success. Once again, we would like to thank

VISION APARTMENTS

, a CSCC member, for its generous sponsorship of the event, which welcomed more than 400 online participants.
We received many appreciative comments for the quality of the presentations, their relevance and the quality of the organization.
Prestigious speakers presented their vision for 2021 in six themes:
– Economy, with Jacques Attali, author and president of the "Positive Planet" Foundation
– Environment and Sustainability, with Philippe Ryser, CEO of Ceptis SA
– Health, with Dr. Ranieri Guerry, Deputy Director at the World Health Organization
– Educational technology, with Prof. Pierre Dillenbourg, from EPFL
– Travel, with Sebastien Mikosz, Senior VP for Member and External Relations of IATA
– Food, with Amanda Booker, COO of The Fork
For the full video of the event,

CLICK HERE

.