FREE WEBINAR : IMMIGRATION TO CANADA
7 June 2021 - 17 h 00

à

18 h 30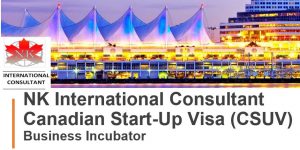 The Canadian – Swiss Chamber of Commerce invites you to a webinar for its members and non-members on questions concerning immigration to Canada.
Canada has one of the most advance and modern immigration programs in the world. There are many Canadian immigration programs or classes under which a person seeking to come to Canada as a permanent resident can apply.
Mr. Nader Kazerouni, founder of  NK Immigration Consultants (NKIC) and member of our Chamber will present NKIC, which consists of a group of Registered Canadian Immigration Consultants and finance professionals with many years of experience in Canadian and Global Immigration, USA Immigration, International Banking, Finance, Education, and Global Migration expertise.
As registered Immigration Consultants with the Immigration Consultants of Canada Regulatory Council (ICCRC), they offer expert consulting services with all the current Federal and Provincial Canadian immigration programs offered by Citizenship and Immigration Canada (CIC) and the individual Provinces, including Quebec.
DATE                    Monday 7 June 2021
TIME                     17h00 – 18h30 (Swiss time)
VENUE                 VIRTUAL
** TO REGISTER, SEND EMAIL TO : INFO@CANSWISS.CH  **
***ZOOM LINK WILL BE SENT OUT TO YOU BEFORE THE EVENT****