DESTINATION CANADA MOBILITY FORUM : FEBRUARY 26TH TO 28TH 2021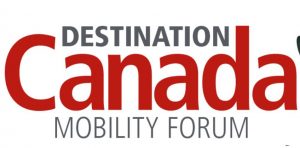 Interested in immigrating to Canada? Participate in Destination Canada's Mobility Forum online from February 26 to 28. Advance registration is required.
If you are Francophone or bilingual French-English and are interested in living in Canada outside of Quebec, request to participate in the Destination Canada Mobility Forum! Your request for participation will be reviewed and you will receive an invitation to participate online if you meet one of the criteria below, and as long as space is available:
your profile matches the skills and experience employers participating in the forum are seeking;

you already have an Express Entry profile;

you already have a working holiday permit; or

you meet the eligibility requirements for immigration to Canada outside Quebec.
However, in order to receive an invitation, you must first submit your request to participate on this page.