BOMBARDIER-ALSTOM: AGREEMENT FOR A NEW RAILWAY GIANT STILL ON TRACK
23 June 2020
Young Canadians in Switzerland share their story
13 July 2020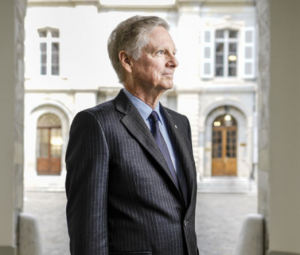 SGS, a CSCC member, is a world leader in inspection, control, analysis and certification. Its largest shareholder, Groupe Bruxelles Lambert (GBL), increased its stake in SGS's capital from 16.7% to 18.9% last February.
GBL, a Belgian holding and financial services company, is owned equally by the Canadian family Desmarais (Power Corporation) and Belgian family Frère.
To date, the two families hold their interest in GBL through the Geneva-based holding company Pargesa Holding, listed on the Swiss stock exchange. Through a share exchange mechanism, Pargesa shareholders will, in principle this fall, receive shares in GBL directly. The two families have been linked since the 1980s and will remain linked through GBL.
Paul Desmarais is a member of the Board of Directors of SGS in Geneva.
For an interview, click HERE.
For further information, click HERE.