Young Canadians in Switzerland share their story
13 July 2020
Meet NEXELL at LEC Geneva, on 6 and 7 October 2020
27 July 2020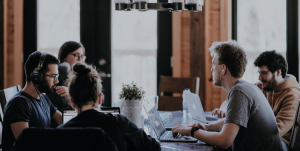 Millennials make for a powerful workforce able to work under varied conditions. Are you doubting this generation's commitment or ability to work? This debate resurfaces at every generation and draws a variety of opinions. A quantitative research done by Manpower Group across 25 countries showed that in Switzerland, 53% of millennial expect to work past age 65 and 16% over the age of 70. The rest, until they die.
87% report working more than 40 hours per week and 22% over 50 hours. But they see their career paths very differently than other generations.
See the full article by CSCC Board member Tudor Iatan in the CSCC 2020 Year Book and HERE.