IT'S QUIZ TIME !!!!!!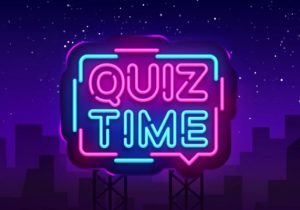 Get together and come and join us for a relaxing (or not !!!) quiz & apéro time on Canada (mainly!).
There will be approx. 60 questions in English on different domains like art, economy, geography, history, science, etc.
In order to participate, you need BOTH your laptop/computer + your smartphone :
BEFORE:
1) Register (click on link below) – 50 participating emails max (first come, first serve basis).
ON THE 26th:
2) Get together (family/friends) and settle down with a drink !
3) On your laptop/computer : you will connect to the Zoom link that will be sent to you a couple of days before the event.
4) Open your smartphone and type : kahoot.it. This screen should appear :

Enter the PIN code that will be appearing on the screen of your laptop/computer and then ENTER.
You are in and ready to play !!!
We will read out the questions that will be appearing on your laptop/computer and you will be answering on your smartphone (30 seconds per question. Plenty of time !!!).
You will be able to see your results as we go through the questions.
DATE                     FRIDAY 26 FEBRUARY 2021
TIME                     17H00 (Swiss time)
DURATION           1h – 1h30
LANGUAGE          English
AND LET'S HAVE FUN !!!!!
Kindly register with your full name and email address. A Zoom link will be sent to you a couple of days prior to the event.