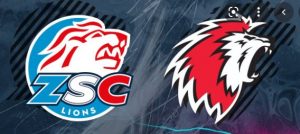 27 JANUARY 2022 : ZSC LIONS VS LAUSANNE HC
Join us for a great evening of fun!
Start with a fondue dinner followed by an exciting game of hockey!
Fondue dinner will be served at the Backstage Restaurant adjacent to the Hallenstadion arena.
We will meet at the South Media entrance at 17:30 and walk to the restaurant as a group.
Tickets for the game will be distributed over dinner.
Hockey & Fondue Dinner:
Members: 100 CHF
Non-members: 110 CHF
Preferred payments : Paypal or bank transfer (see bank coordinates on the invoice). For credit card payments, please register first (chose INVOICE as means of payment) and then, contact nathalie.bergeret@canswiss.ch.