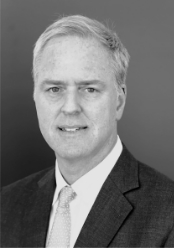 Georges Racine
President of the Canadian-Swiss Chamber of Commerce
Canada and Switzerland share many values. They also maintain vibrant economic ties. Both countries are seen as strongholds in these challenging economic times and offer exciting investment opportunities and solid trading platforms.
Did you know that as at end-2013 Switzerland was the fifth largest investor in Canada, that for the fourth year running it has come first in overall innovation performance according to the Global Innovation Index 2014, and that it tops overall rankings in the Global Competitiveness Report 2013-2014? Were you aware that Canada has the lowest net debt-to-GDP ratio among the G7 countries, that the World Economic Forum has ranked Canadian banks the soundest in the world for the seventh consecutive year and that it has consistently ranked among the top 10 countries for economic freedom according to the Fraser Institute's Economic Freedom of the World: 2013 Annual Report? There is indeed much more to Canada and Switzerland than maple syrup and Gruyère cheese.
The Chamber aims to help you expand your network and promote your business. If you are not a member, join us. Key Canadian, Swiss and foreign business individuals and companies have supported the Chamber and enjoyed its benefits since 1975. Why not you? If you are already a member, get involved, spread the word or let us know how we can improve things. This is "your" Chamber and we are always on the look-out for top speakers, sparkling events and innovative ideas.
I look forward to meeting you at our next events.
With best wishes,
Georges Racine
President of the Canadian-Swiss Chamber of Commerce